Manage Personal Data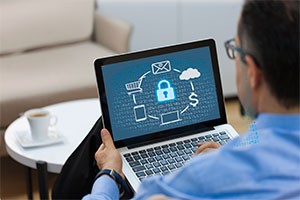 Keep your personal information up to date via the My.Columbia self-service portal. You can view, update and manage your personal records, contact information, paycheck and tax information all online.
For questions about My.Columbia, accessing online data or reviewing other personal records, visit Ask HR.
Fraudulent Unemployment Claims
Cases of fraudulent Unemployment Insurance (UI) claims have become widespread across the country. New York State has recently issued a fraud alert to protect you from scammers. Learn more
Manage Your Data
The My.Columbia portal is your access point to all personal data and information, including:
Your office and home contact information
Paychecks
Direct deposit and bank information
Tax information
W-2 forms
Personal HR data
Be sure to update the system if you make changes to your personal information, such as:
Move to a new home/apartment
Change to your personal email or phone numbers
Choose a new bank or account for direct deposit 
Any other personal changes affecting your taxes, payroll or contact information
 
When Not to Use My.Columbia
The University maintains all data related to your title, salary, pay grade, employee group and W-2. Contact your supervisor if you believe there are any errors in your employee records.
For important changes that will impact your identity, you cannot use the self-service portal for:
Surname change for marriage
A personal name change
Contact your supervisor or local HR representative to submit identity changes on a Personnel Action Form (PAF).
Log in to my.columbia.edu 

Choose the "Faculty and Staff" tab on top of the page

Scroll down and select the People at Columbia (PAC) icon

Select the Personal Details Tile to View and/or Update your Personal Information, or

Select the Payroll & Compensation Tile for your Paycheck, Compensation History, AP Reimbursement, Direct Deposit, and W-4 Information

Questions should be directed to AskHR.
You may review the contents of your personnel file by making arrangements through Human Resources.
Support Staff in a collective bargaining unit should contact:
Labor Relations

615 West 131st Street, Mail Code 8710
Studebaker Building
5th Floor
Telephone: (212) 851-4089
All other Faculty and Staff should contact:

Employment & HR Client Services

615 West 131st Street, MC 8704
Studebaker Building
4th Floor
Telephone: (212) 851-7008
E-mail: [email protected]

The contents of the file remain the exclusive property of the University. Copies of material contained in your file may be made only with the approval of the Vice President of Human Resources.
Information for every employee—including name, title, department, office address and office telephone—is updated regularly in the online Columbia University Directory.

Note: It is the University's policy to furnish information contained in your personnel file when a lawful subpoena or court order has been properly served. In most circumstances, the University will attempt to notify you when such a request has been made.