Save Money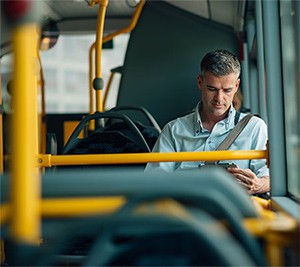 Put Columbia's tax savings accounts to work
Did you know you can enjoy tax savings through the University's benefits programs? A variety of tax savings accounts are available to help you pay for commuting, healthcare and dependent care expenses, and save for retirement, while reducing your current taxable income. Lower taxable income means lower taxes and more take-home pay. Enroll today
Save Money with Tax Savings Accounts
Healthcare Flexible Spending Account (FSA)
What is it? An account that lets you set aside pre-tax dollars to use for you and your dependents' eligible healthcare expenses such as medical, prescription drug or dental copays and deductibles, and vision or hearing services. In 2019 a maximum of $2,700 can be contributed to an FSA.  For a list of eligible expenses, go to myuhc.com or IRS Publication 502.
Up to $500 in unused funds can roll over from one calendar year to the next if you are still an eligible employee who is not enrolled in the Health Savings Account (HSA).
 
The money you contribute does not earn interest. You must file claims by the deadline--March 31 each year.  
Who should consider using it? All employees, including those who aren't enrolled in a Columbia medical plan, EXCEPT those enrolled in the High Deductible Health Plan (HDHP) with an HSA. 
Health Savings Accounts (HSA)
What is it? A personal savings account that lets you set aside up to $3,500 (if you cover yourself only for medical coverage) or $7,000 (if you cover yourself and dependents for medical coverage) annually, in pre-tax dollars, to use for eligible healthcare expenses, now or in the future. Your contributions may be invested for growth and accumulate from year to year. This savings account is portable should you leave the University.  
Who should consider using it? All Officers who are enrolled in the HDHP should consider making pre-tax contributions that can be used to pay for medical, prescription drug, dental and vision expenses for yourself and your dependents, now or in retirement. 
Enroll during Open Enrollment or within 31 days of a Qualified Life Status change.

Learn more about HSAs. 
Use this reference guide to compare HSAs and the Healthcare FSAs: What's the difference between an HSA and FSA?
Transit/Parking Reimbursement Accounts
Set aside up to $265* in pre-tax dollars from your paycheck to help you pay for transit expenses, such as train, bus, subway, ferry or vanpool fares. You may also set aside $265* per month—in addition to or instead of the $265 for transit expenses—to pay for parking, either near your work building or where you board mass transit. 
Learn more about Transit/Parking Reimbursements.
Dependent Care Flexible Spending Account (FSA)
What is it? This account lets you set aside pre-tax dollars to use for eligible dependent day care expenses incurred while you are at work, including child or adult day care, nursery schools, before- or after-school programs, summer day camp and home attendants. The money you set aside does not earn interest and is forfeited if not used to pay for eligible expenses incurred in that year. Funds are not available until contributions are deducted from your paycheck.  
Who should consider it? Faculty and staff who have children under age 13 who require child care, or adult family members who are physically or mentally unable to care for themselves and qualify as a tax dependent.  
Enroll during Open Enrollment or within 31 days of a Qualified Life Status Change event.
Learn more about Flexible Spending Accounts. 
*IRS limits are subject to change.
Voluntary Retirement Savings Plan (VRSP)
The VRSP allows benefits-eligible employees to contribute pre- and/or post-tax money from your paycheck to save for retirement. 
 
You can contribute up to 80% of your eligible pay, up to the IRS annual limit: $19,000 for 2019. If you are age 50 or over, you can contribute an additional $6,000*. 
 
403(b) contributions reduce your taxable income and grow tax-deferred until you take money out of the account.
 
Roth contributions are post-tax but the interest earned is tax-free as long as the money remains in the account for at least 5 years.
*IRS limits are subject to change.
Learn about additional types of contributions, including after-tax (Roth) and matching contributions from the University.
Health Savings Account
If you are an Officer enrolled in the HDHP, you may contribute to an HSA.
 
An HSA is a tax-free way to help cover healthcare costs, as you as you use the money for eligible expenses and don't contribute in excess of the annual IRS contribution limit. 
 
Contribute to your HSA today, then let your savings grow with interest until you need to use the funds for future expenses. Your account balance rolls over from year to year, which means you can use the money in your account today, in retirement or any time in between.