Request Workplace Accommodations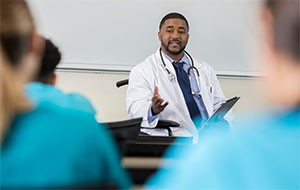 If you have a need resulting from a permanent or temporary medical condition, the CUHR Leave Management Office provides the following services to support employees with permanent or temporary medical conditions:
Arrange permanent or temporary accommodations in your workplace
Assist you in understanding the medical leave policies, benefits and documentation they may need to submit
Ease your transition from a medical leave back to work at the University
Review Covid-19 related accommodation requests
University policies conform to the provision of the Americans With Disabilities Act.
How to Submit a Request
During the COVID-19 pandemic, all CUIMC employees requesting a leave of absence and/or other accommodations will be required to send the request to [email protected].
All requests require the following:
Statement by the employee of the request.
 
Medical documentation must be provided by a certified treatment provider applicable to the leave and/or accommodation request being sought and consistent with the type of health condition that is being treated.
 
For child care issues only (when no illness is involved), no medical documentation will be required but a description of the need and hours of coverage will have to be outlined. Documentation may be required.
Upon receipt, the following review will occur:
Statement will be reviewed by Leave Management to check for eligibility.
 
Medical certification will be carefully reviewed by Leave Management.

• There will be follow-up with employee and/or treating physician; and

• As needed, department and CUIMC HR will review all relevant facts relating to the employee's job duties.
 
In light of the state of emergency and the complexities with COVID-19 requests for leaves and accommodations submitted by essential employees will be reviewed by Leave Management with guidance from OGC.
 
The Leave Management Office will review requests with CUIMC HR prior to contacting the employee or the HR departmental representative.

View the Leave of Absence Guidance chart
All leave requests will be saved confidentially on a separate database for CUIMC requests only.
Whether you are returning from a medical leave, have a chronic condition, or need an accommodation for a temporary injury, COVID-19 related or the effects of a medical procedure, the CUHR Leave Management Office can coordinate with you and your department.
If you need a workplace accommodation, please submit to CUHR Leave Management:
You may also contact the office for a confidential consultation.