Consulting Services
The Learning & Development (L&D) team offers customized learning solutions for schools and departments upon request. Individuals and teams can select from available Course Offerings or request a new custom designed program.
Learning and organizational development solutions are available for both individuals and teams as well as for a school or department at large. Initiatives may include a single event, iterative sessions or a more comprehensive learning curriculum over a period of time. Solutions offer a blended learning or hybrid implementation to feature online learning, innovative team meetings, in-person workshops and guest speakers for presentations on various topics. 
Programs are designed using standard ADDIE or SAM instructional design methodologies, resulting in solutions tailored to Columbia University and aligned to the team's strategic goals and performance planning initiatives. The Learning & Development team will use the instructional design methodology that is most useful for the proposed engagement or consulting service. Most projects and engagements use the SAM instructional design model.
Sample topics include:
Department and Team Retreats
Strategic Planning
Team Building
Leadership Development Program
Leading Change Workshop
Design & Program Options
SAM (Successive, Approximation, Model) is an acronym that represents an agile approach to instructional design. As a workshop, program or development solution is identified, it is quickly designed and refined as part of an iterative process. The SAM instructional design methodology offers a condensed delivery timeframe using three overlapping stages:  
Preparation: Conduct an expedited development needs analysis.
 
Iterative Design: Design a workshop prototype and review with the client for further input and feedback, while proceeding to the Iterative Development phase.
 
Iterative Development: Rotate through development, implementation and evaluation to launch successive versions over a brief period, leading to an initial product solution. Based on the pilot session or content review, the Team will further refine the solution for the next iteration.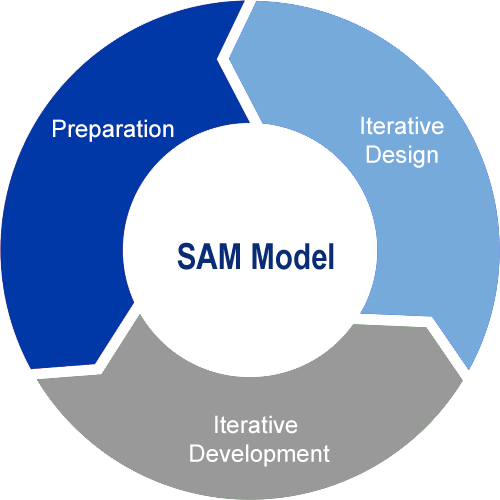 ADDIE is an acronym that represents five linear stages in the instructional design model, which include:
Analyze: Conduct a formal assessment of individual, team and/or organizational development needs. The Team will review current and desired behavior, existing gaps, timeline, design resources and logistics for project completion.
Design: Design formal learning objectives, select assessment instruments, select content and activities, create lesson plans, identify subject matter experts and select media or technology (if applicable).
Develop: Learning & Development team designers create possible storyboards or learning modules and test and revise the initial solution.
Implement: Develop procedures and guides for facilitators and participants. Confirm learning outcomes, methods of delivery and test all planned outcomes and tools.
Evaluate: Seek qualitative and quantitative feedback and consider short-term and long-term measures of success.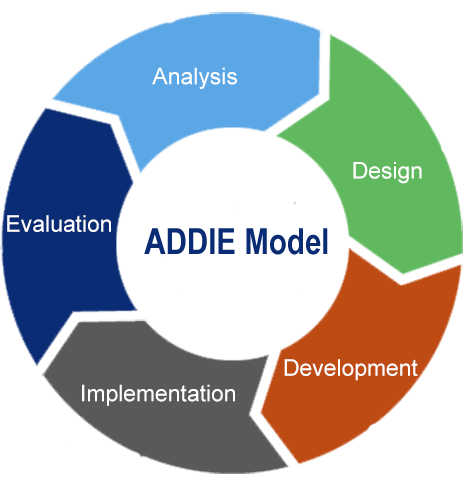 Consulting services are personalized programs designed for your needs or those of your team.
Development is not one size fits all -- our consulting services provide individual and team development that strengthens key competencies, develops leaders, empowers individuals and teams, and helps to establish clear performance strategies.
Request a Customized Program