Employee Assistance Program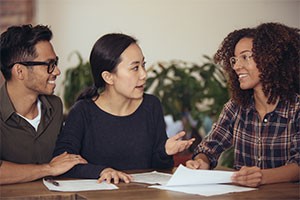 The Employee Assistance Program (EAP) is a network of free services, provided by Humana, to help you and your household members cope with issues experienced in everyday life. Services include short-term confidential counseling, wellness resources and tools to help you be successful in the workplace. 
Username: Columbia       Password: eap
Note: You do not have to be covered by a Columbia medical plan. 
---
EAP Services
The EAP provides adoption services and resources including:
Assistance with domestic and international adoption agencies
 
Support with stepchild adoptions and foster parent programs
 
Resources to help understand international regulations (e.g., details on inter-country adoption and The Hague Convention)
 
Educational resources, such as government websites on international adoption
 
Literature to educate parents on the adoption process (e.g., types of options when adopting a child, private vs. agency adoptions and financial aid resources)

In addition, Columbia offers adoption/surrogacy assistance and family-related leaves of absence.  
EAP Highlights
Confidential 24/7 counseling and referral 
 
Talk with licensed Master's or Ph.D.-level mental health and substance abuse professionals—and referrals to a nationwide network of 20,000 counselors
 
Short-term counseling of up to three sessions per topic (e.g., stress, anxiety, relationship issues)
 
Wellness, nutrition and health living resources
 
Identity theft protection
 
Adult/Elder care research and referral services
 
Life coaches available by phone, email or online chat
 
Everyday needs referrals (e.g., travel arrangements, pet care, movers, restaurant recommendations)
 
Monthly wellness tips, new recipes, motivational videos, exercises and healthy lifestyle encouragement.
Free 30-minute consultations with attorneys, CPAs, mediators and financial counselors
 
25% discount on additional legal and preparation services 
 
Financial wellness guidance and planning
        *Legal services provided by Humana, the University's EAP provider.
Do-it-yourself document preparation with state-specific, fillable legal forms, including wills, living wills, power of attorney, etc.
The Management Referral Program (MRP) is designed to assist the manager and the employee to address performance or conduct problems affecting the employee's work. A management referral is not just a suggestion for an employee to call the EAP, it is a serious matter requiring input from the School/Department HR, the Senior HR Business Partner (SHRBP), or CUHR Generalist, and the EAP Management Consultant and the employee.
For additional information please refer to Workplace Conduct Management in the HR Manager Toolkit.