Certificate Programs
Certificate programs are multi-week, interactive development workshop series that introduces practical tools and enables immediate application to real workplace challenges and opportunities. Participants expand their toolkit and network to leverage throughout their career.
---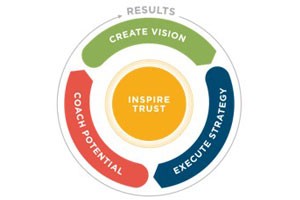 Columbia University's Emerging Leaders Program (ELP) is a certificate series aimed at developing the mindset, skillset, and toolset of individual contributors and managers growing into a leadership role.
ELP is tailored for the following:
Individual contributors seeking opportunities to grow within their current role. 
Project leads responsible for informal teams with few or no direct reports.
Managers working to establish a new or enhanced team culture and/or business practices.
Colleagues actively engaged in changing school/department processes.
Senior leaders charged with organizational change and transition.
This multi-week blended learning program is designed to introduce fundamental leadership competencies that promote high performance. This program runs Tuesday and Thursday, 10:00 a.m. - 12:30 p.m., March 8 through April 7, 2022.