Ergonomics Program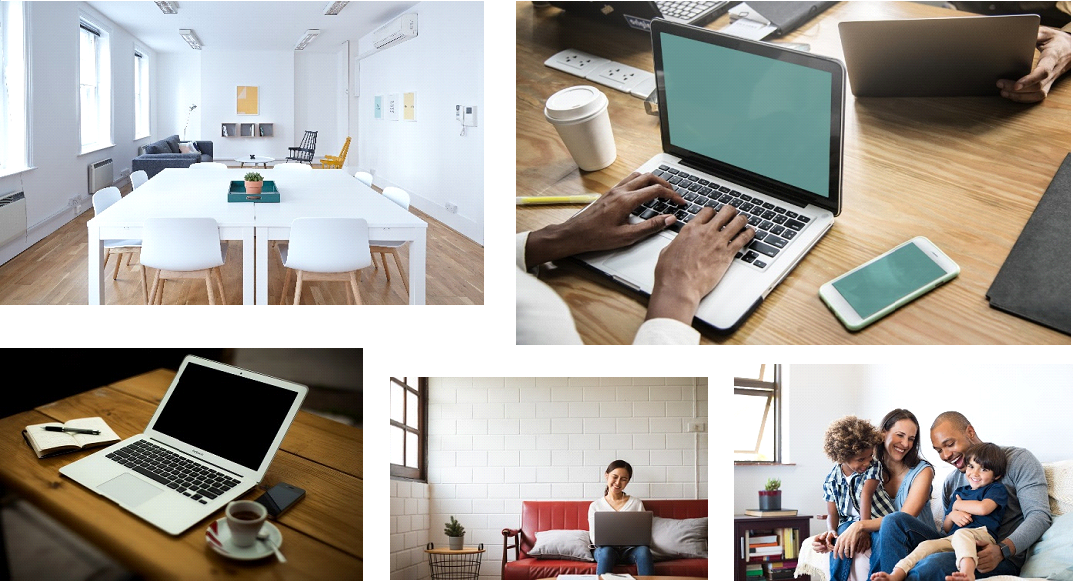 Ergonomics is the study of people in their working environment. The ergonomics program aims to promote comfort and establish safety, while empowering you physically, mentally, and relationally in the workspace.
Ergonomics at Columbia
University Wide & Department Programming
These engaging workshops are facilitated by the University's ergonomist to empower individuals to create a comfortable and safe work environment while considering all aspects of well-being including mind, body, and relationships.

Your school/department can schedule an on-site or virtual workshop by emailing [email protected].

Sign up for seasonal university workshops/programs through the Office of Work Life Workshop & Events and engage with previous sessions through the Virtual Well-Being Library.
Take a Break: Stretch and Reset
Sometimes all you need is a break! Take a Break: Stretch & Reset is a community of CU faculty & staff, who gather each week to release tension and stress through stretching and meditation. With 30 minutes, you feel rested, connected and ready to thrive!
Testimonial: "Thank you Columbia University for offering this program to the employees. It made a big difference in providing tools and resources to take care of myself during the day and gave me the opportunity to take a short break to rejuvenate to continue with what turned out to be incredibly long and stressful workdays during the pandemic. It helped me stay healthier without breaking down and 30 minutes mid-day was a perfect way to slot in a quick session without a big disruption to my schedule. I also want to thank Kevin Myers for his generosity, intelligence and compassion. Kevin is an amazing person and is a master at this program."
Watch: Take a Break - Mid-Day Stretch and Reset
Ask Your Ergonomist: An Introduction to Working Comfortably
Equip yourself with confidence and comfort in your workspace! Join us for an introductory ergonomics session, where you will learn the foundations of ergonomics, find out how to cultivate a healthier workspace, and participate in extended Q&A with the university's ergonomist. Leave this session with practical tips, personalized ergonomic adjustments, new habits, and strategies to work and feel better.
Testimonial: "I loved the presentation and found it extremely helpful. I appreciate that Kevin brings a holistic view to the question of being comfortable in the workspace/workplace—that our goal is comfort of the body AND comfort of the mind so that we can accomplish our tasks comfortably and efficiently."
Watch: Ask the Ergonomist: An Introduction to Working Comfortably
Embodying Ergonomics: An Imaginative Meditation Experience
Imagine your body comfortable and relaxed while working, teaching, or in your clinical practice. By following the principles of ergonomics in a guided meditation, you can envision comfort and ease in your workspace, and begin to feel it as you work. Join this unique meditation experience encompassing body awareness, relaxation, ergonomics, and more.
Watch: Embodying Ergonomics: An Imaginative Meditation Experience
Finding Empowerment Through Ergonomics
Create a workspace that empowers and supports you! Join us for Finding Empowerment Through Ergonomics, a 30-minute session designed to increase your confidence in cultivating a comfortable and purposeful work environment. Leave this session with practical tips, personalized ergonomic adjustments, new habits, and strategies to work empowered.
Testimonial: "I really appreciated what you accomplished in 30-minutes. The combo of demonstrating proper posture and workspace set-up with a guided meditation was great. It felt like a real treat to take a pause for your session and think about what I can do to improve my workspace and posture. Thank you so much!"
Watch: Finding Empowerment Through Ergonomics
Remote Work: Healthy Habits and Spaces
Embracing home and work in the same space does not have to be a headache. This session with Ergonomist, Kevin Myers, takes a holistic approach to help you integrate into healthy habits & balance. Learn practical tips, movement strategies, and lifestyle habits to increase your musculoskeletal health, work/life satisfaction, and efficiency at work.
Testimonial: "timely, impactful and engaging!"
Watch: Remote Well-Being: Healthy Habits & Spaces
---
Ergonomic Sweeps
A crash course in a workstation set up with a personal touch. Sweeps are for your whole department or team to bring prevention with efficiency. The ergonomist will schedule time to visit your department and each team member for a maximum of ten minutes at their desk. Sweeps, help ensure that your whole team has an awareness of ergonomics. Email the Ergonomics Program at [email protected] to schedule your evaluation.
---
One-on-One Ergonomic Evaluations
A personal evaluation can help provide intervention and/or prevent musculoskeletal conditions. The evaluation will overview your current concerns, while providing recommendations and changes to allow you to work safely and efficiently. Evaluations are in person or virtual and last a maximum of 30 minutes. Email the Ergonomics Program at [email protected] to schedule your evaluation.
Learn How to Adjust Your Chair: Identify the make and model of your chair to watch simple videos to learn how to adjust them properly. This can be found in the order information or on a tag on the bottom of your chair. The chairs listed are the most common at Columbia University. If you do not see your chair here, feel free to search the make and model on google for further videos. 
Lab Ergonomics Tips from Mayo Clinic Laboratories
Move - It's the easiest yet most effective habit you can make to improve your ergonomics. Taking time to move does not take away from your day, it adds to it. ~ Kevin Myers, Ergonomist.
Align - Limit your awkward postures by aligning your keyboard, monitors, and body midline
Break - Take many moments to intentionally breathe for a minute to reduce work stress. Take micro breaks to stretch every 30 minutes.
Relax - Release your shoulders, sit back, scoot closer, and allow your body to release tension while sitting in a supported position.
Rest - Try taking an eye break to allow your eyes to reset. Every 20 minutes look at something 20 feet away, for 20 seconds.
Why is ergonomics important?

Ergonomics can reduce the risk of discomfort or injury that can occur due to improper posture and repetitive stress. Reducing this risk diminishes other side effects that come with increased discomfort, such as stress.

Is there a cost associated with the ergonomic programs?
I have a medical need - what should I do?
What happens at a one-on-one ergonomic evaluation?

The ergonomist observes your equipment and how you use it, then may adjust and make recommendations that better position everything in your workspace and promote habitual change based on ergonomic principles and practices.

Does the ergonomist need to touch me to analyze me and my environment?  
Can I just figure this out on my own?

Feel free to use the library resources on our site to serve your needs. They have been vetted and approved by the ergonomics program. If you need additional assistance, we are here to help!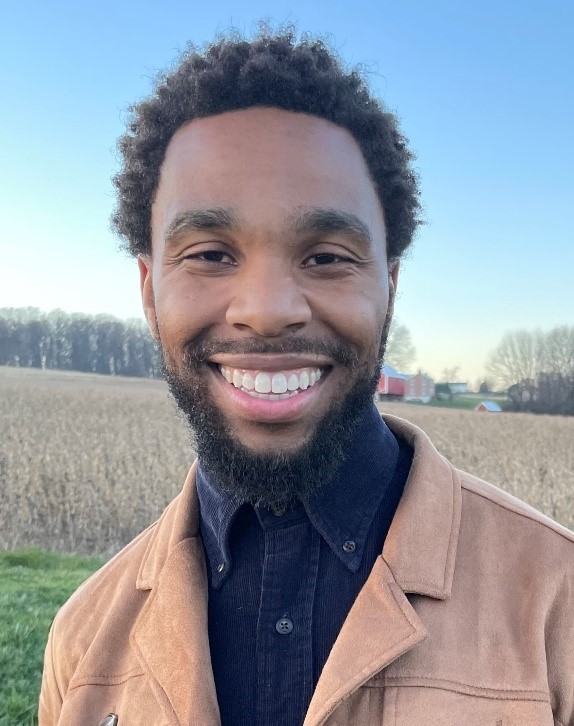 Kevin Myers, Columbia's onsite ergonomist, is a Certified Athletic Trainer who holds a Master of Science in Ergonomics and Biomechanics from New York University. Kevin is passionate about using his expertise to empower the workplace culture for the common good.
"We are whole people who come to work. We all deserve to feel comfortable with our full selves (physical, emotional, mental, and spiritual) in the workplace. If I can serve others to help them become more aware and accepting of themselves, we can create a culture of being more aware and accepting of each other. We are better together, as a community!"
If you have questions about ergonomics, email: [email protected].
Columbia University Benefits is committed to promoting additional ergonomic support in the workplace through a philosophy of ongoing education, training and ergonomic assessments, as applicable, in the workplace. Through the application of ergonomic principles, Columbia's ergonomic program aims to promote well-being within the work environment and to increase ergonomic awareness. The Ergonomic program at Columbia University is supported by an Optum on-site ergonomist and the ErgoPro in Flex assessment tool. The ergonomist will act as a liaison to the University on ergonomic matters. The ergonomist may also work with the Leave Management team to advise on proper ergonomic equipment and in the assessment of needs for medical accommodation cases. Coordinated efforts will be maintained with other University departments, including EHS and HR Departmental contacts, as applicable.