How to Apply for Jobs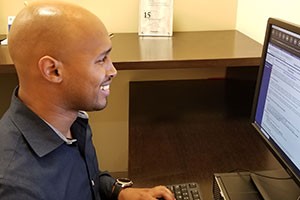 Columbia University is one of the largest employers in New York City and a great place to work and build your career. We have many openings across our campuses and in all job roles. Whether you are seeking clerical, construction, medical, or faculty positions, Columbia is the right place for qualified candidates who want to change the world. 
Apply Online
Academic and Staff Jobs: Browse open positions, create an account, upload your resume and cover letter, apply and track your application all online. If your application is accepted, you will be contacted by the department's hiring manager.

Student Jobs: If you are a student looking for on-campus employment, or a graduating senior looking for job search resources, the University has several career centers to assist you.
Construction Jobs: We coordinate with construction companies working on Columbia campuses and offer referral services.
Support
Application instructions and guidance using the jobs portals are available on the Careers website "How to Apply" page. If you need further help using the job application systems, contact us.
For help in your job search and interviewing skills, please join one of our workshops.