How to Apply for Jobs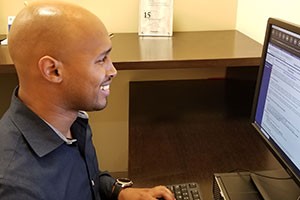 Columbia University is one of the largest employers in New York City and a great place to work and build your career. We have many openings across our campuses and in all job roles--from clerical to construction to medical to faculty.
Apply Online
Simply search and apply for Columbia University jobs online at your convenience. Go to either the staff or academic job portal (see below), create an account, upload your resume and cover letter and search and apply for posted job openings. If your application is accepted, you will be contacted by the department's hiring manager.
Support
For application instructions and guidance using the jobs portals, visit careers.columbia.edu.
Job Portals
Further Assistance
If you need further help using JAC or RAPS, contact us. For help in your job search and interviewing skills, please join one of our workshops.