Accidental Death and Dismemberment Insurance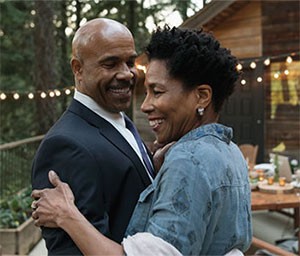 Protect what matters. The Accidental Death and Dismemberment (AD&D) insurance plan covers employees and their family in case of unintentional ("accidental") death or dismemberment. 
The Plan is insured and administered by New York Life Group Benefit Solutions (NYL GBS), and is available to all active benefits-eligible Officers, Non-Union Support Staff (NUSS), Local 2110, SSA, and Local 100 members regularly working a minimum of 20 hours per week. AD&D coverage is paid entirely by the employee, for coverage amounts in units of $10,000. Please note that New York Life Insurance Company recently acquired Cigna Group Insurance (CGI). As part of this transition, Cigna has changed its name to New York Life Group Benefit Solutions. The transition does not impact your current coverage or access.
Maximum benefit coverage:
$1,000,000 for Employees
$250,000 for Spouses
$10,000 for Children
Monthly costs are determined in increments of $1,000 of insurance. Rates are calculated based on $.015 per $1,000 of coverage for employee coverage and $.025 per $1,000 of coverage for family coverage. See the AD&D Coverage Overview sheet in Resources, below.
To qualify for a dismemberment payout, you must lose a body part (a limb or finger) or the use of a body part or the ability to see, hear or speak. The Plan pays a set benefit amount—in cash—based on the type of injury.
The Plan also pays additional benefits to the person or persons who receive the AD&D benefit, if the insured dies or suffers a covered dismemberment as a result of a covered accident while wearing a seatbelt, being protected by an airbag, if he/she lapses into a coma and in instances of exposure to the elements and/or disappearance (body not found).
Resources: