Virtual Visits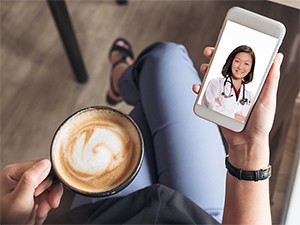 The health and well-being of all Columbia University employees is of utmost importance, especially during the ongoing outbreak of COVID-19.
A virtual visit lets you talk with a doctor via computer or mobile device. Virtual visits are ideal for diagnosing and treating non-emergency issues, from fevers to colds and allergies. You can also ask questions about COVID-19 and be screened to determine if you should go to an in-person facility.
Copays will be waived for the UHC Virtual Visits Network (AmWell, Doctor on Demand, Teladoc) from March 18, 2020 to September 30, 2020. Virtual visits with your regular doctor, referred to as Telehealth, are subject to usual copays, deductibles and coinsurance.  For in-network providers, no cost refers to no copay, deductible or co-insurance. For out-of-network providers, coverage refers to 190% of Medicare MAC. Usage of Out-of-Network providers may result in additional patient responsibility.