Course Offerings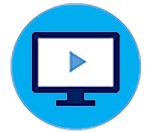 The Learning & Development team will continue to offer professional development workshops in the Fall Semester virtually. To support on-going skill development, review LinkedIn Learning online courses as well as additional resources available for you and your team.
The Fall 2020 Course Snapshot will be available for preview in August.
LinkedIn Learning Course Offerings by Category
Remote Team Building Activities
Connect with your colleagues remotely with team building activities. Team Building Activities offer ways you can incorporate these easy to use guides through your daily work.
---
Certificate Programs
Further your development with multi-week, interactive certificate programs designed to introduce practical tools and immediate application to real workplace challenges and opportunities. Certificate Programs offer an overview and in-depth description of available offerings.