Discover Your Employee Assistance Program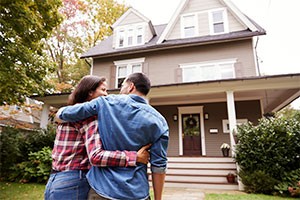 Managing the demands of work and home is more challenging than ever. The Employee Assistance Program (EAP) can help you manage life's day-to-day stresses. From legal services to pet care, counseling services and life coaches—the EAP is tailored to meet the unique needs of you and your household members.
EAP Highlights
Call an EAP specialist 24/7 at 1-888-673-1153 (TTY: 711) who will help you with… 
Confidential counseling. Don't suffer in silence. Receive up to three free counseling sessions over the phone from licensed Master's or Ph.D.-level mental health and substance abuse professionals for stress, anxiety, relationships and other issues.
 
Work-Life Balance. Consider asking the EAP for research and referrals for child care, adult/elder care, travel, pet care, movers, restaurants and more.
 
Identity protection. The EAP offers an ID Theft Emergency Response kit, as well as a 60-minute consultation with an expert fraud resolution specialist who can help you reclaim your identity, dispute fraudulent activity and take steps to restore your credit.
 
Financial and legal services. Beginning January 1, 2019, take advantage of free 30-minute consultations with attorneys, CPAs, mediators and financial counselors. If you decide to use their services after the initial call, you'll get a 25% discount.*

*Legal services provided by Humana, the University's EAP provider.
Speak with a LifeCoach at 1-855-290-2655 for help achieving work-life balance, managing your finances, adopting healthy habits, getting organized and more. Unlimited coaching sessions are available via phone, email or online chat. Coaches are available for scheduled appointments Monday through Friday, from 8:00 a.m.to 8:00 p.m.
EAP website: View a wide range of information on topics such as low-maintenance investing, relaxation techniques, bicycle safety, strengthening family bonds, Empty Nest Syndrome and pet health. You will need to log in with:

Website: humana.com/eap
Username: columbia
Password: eap