NUSS - Medical Coverage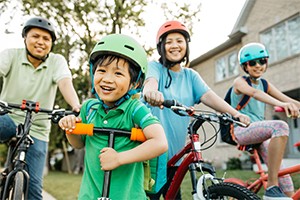 Columbia University offers the UnitedHealthcare Choice Plus 90 and Choice In-Network medical plans to Non-Union Support Staff and their families. Each plan includes vision and prescription drug coverage. 
Flu shots are covered at $0 out-of-pocket as part of your preventive benefit. Virtual Visits provides online access to physicians at your convenience.

ID Card
UHC ID cards have member information for medical, vision, and prescription drug coverage. You do not need separate cards for each benefit. After enrolling in a medical plan, it can take three weeks for a UHC ID card to arrive in your mail. If necessary, you can print a temporary UHC ID card two weeks after enrolling. Create an account on myuhc.com to print a temporary ID card. Use your Social Security Number, date of birth, and Group number 712790.