Preventive Care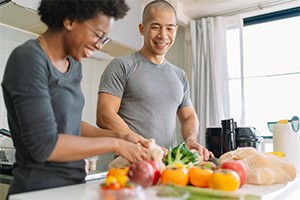 Preventive care helps you stay healthy. Medical services that defend against health emergencies, illnesses and diseases—like annual check-ups, immunizations and screening tests—are considered preventive.
If you are enrolled in a Columbia medical plan, in-network preventive services are covered at 100%, with no payment needed from you.
New Preventive Service
Recently, preventive services have been expanded to include Preventive Breast Ultrasounds, when billed by a physician with a preventive diagnosis.
More Preventive Services
Digital Breast Tomosynthesis (DBT), also known as 3D Mammography, for breast cancer screening
Pre-eclampsia screening, included in a prenatal visit
Fecal DNA and Fecal Immunochemical Test (FIT) for colorectal cancer screening
Select statin medications for primary prevention of cardiovascular disease to be covered under new Affordable Care Act (ACA) regulations
---
Preventive vs. Diagnostic
Preventive care is for the prevention of illness or disease, while diagnostic care is for the diagnosis and/or treatment of a disease, illness or injury when you already have symptoms or risk factors.

If a service and/or diagnosis billed by your doctor does not fall under the U.S. Preventive Services Task Force's A & B recommendations, the service will not be covered as preventive even if it is described as a "routine" or "annual" service.

If you have already been diagnosed with a condition, services received will be considered diagnostic even if the service falls under the U.S. Preventive Services Task Force recommendations. For example, if you have already been diagnosed with diabetes, an A1C blood test measuring sugar levels would be considered treatment of a medical condition and not a preventive service.

Preventive services may become diagnostic services. For example, if a preventive screening uncovers something that requires further testing, your doctor may order additional tests and schedule a follow-up visit, which would be covered under the copay and deductible or coinsurance applicable to your plan. Additionally, if your doctor needs to address something immediately, your office visit may switch from a preventive service to treatment of a condition.
---
Task Force Recommendations
The University's medical plans are compliant with the ACA and federal guidelines pertaining to coverage for preventive services. UnitedHealthcare (UHC) follows the preventive immunization guidelines recommended by the CDC and the guidelines of the U.S. Preventive Services Task Force A & B recommendations for determining what is considered preventive care.