Emergency Travel Assistance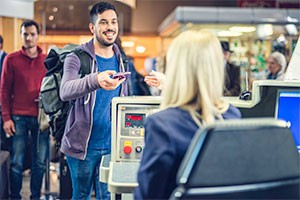 When you are covered under the University's Basic Term Life Insurance Plan from Cigna, you and your eligible dependents are also covered for emergency travel assistance when traveling 100 or more miles from home or when traveling in a foreign country for up to 180 days. Travel can be personal or work-related for situations as serious as needing evacuation from a foreign country to something as simple as visa information. Find help during travel emergencies in the U.S. and abroad.
New York Life Group Benefit Solutions (NYL GBS) Secure Travel is the provider. View Secure Travel flyer
Note: J-1 visa holders are also covered with reverse repatriation insurance in case of a medical emergency through Zurich Travel Assist.  
Services
Emergency medical evacuation
 
24-hour multilingual assistance
 
Pre-trip planning services, including travel outside of the U.S.
 
Medical and prescription drug assistance

Medical referrals
Locating medical care
Medical insurance coordination
 

Emergency transportation

Emergency evacuation when adequate medical facilities are not available locally
Family or friend travel arrangements
 

Travel assistance

Provide assistance with emergency credit card and ticket replacement
Provide assistance with emergency passport replacement
 

Assistance with lost or stolen items
 
Repatriation of remains
 
Emergency cash – Advance of up to $1,500 with confirmation of reimbursement
 
Personal security

Latest information on social or political unrest
Legal referrals to local attorneys, embassies and consulates
Weather and health hazards
Security evacuation services