Auto Insurance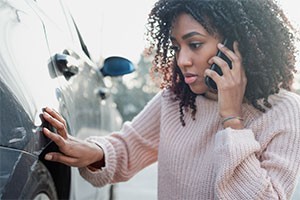 Auto insurance covers you in case of an accident or theft. 
The University's Auto insurance benefit, administered by Farmers Insurance Choice, includes bonus discounts on policies for auto, boat, motorcycle, RV and other vehicles.
How it works
Farmers Insurance Choice is an online tool that generates auto insurance quotes from highly-rated insurance carriers. Through the University's Voluntary Benefits, you can choose auto insurance from Safeco, State Auto, Progressive, ASI, Foremost, Travelers, and Homesite.
Auto Insurance Basics
Collision coverage pays for damage to your car if it hits another vehicle or object, or if your car rolled over, no matter who caused the accident (with some restrictions).
Comprehensive coverage pays for damage to your car caused by something other than a collision, such as theft, vandalism, fire, flood and hail.
Liability protection pays claims if you're at fault for injuries and property damage.
Personal Injury protection covers the costs of doctors, hospitals and funeral expenses for you, members of your household and/or your passengers, resulting from a covered accident, regardless of who was at fault. 
Uninsured motorists coverage pays the cost of damages and injuries resulting from being hit by an uninsured or hit-and-run driver, and/or if an uninsured driver strikes you or family members as pedestrians.
If you have questions, call Farmington, the University's Voluntary Benefits administrator: 866-494-4498. 
More Information