Home Insurance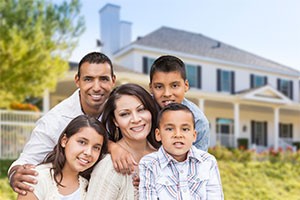 Home insurance pays for damages to your home and your belongings, and helps protect you from financial liability if someone is injured on your property.
The University's Home insurance benefit, administered by Farmers Insurance Choice, can help increase your savings with discounts on home, apartment and renters insurance. 
How it works
Farmers Insurance Choice is an online tool that generates insurance quotes from highly-rated insurance carriers. Through the University's Voluntary Benefits, you can choose home insurance from Safeco, State Auto, Progressive, ASI, Foremost, Travelers, and Homesite.
Questions to ask about a home insurance policy
Will all of my personal belongings—like jewelry—be covered? 
Will every structure on my property—like a detached garage, shed or fence—be covered?
What happens if my home needs major repairs as a result of a covered loss? 
If you have questions, call Farmington, the University's Voluntary Benefits administrator: 866-494-4498. 
Home insurance is not offered by all carriers in all states.
More information