Health Advocate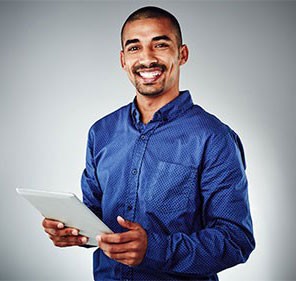 Health Advocate offers services to help you and your family resolve healthcare issues and health insurance challenges. Personal Health Advocates are nurses with more than 10 years of experience in clinical care and case management; they are benefits experts with more than five years of experience in benefits administration and claims management; and they are trained clinical professionals (e.g., social workers, behavior change counselors, nutritionists, dieticians, dental care and pharmacy management).
Phone: 866-799-2725
Hours: Monday - Friday, 8:00 a.m. - 11:00 p.m.
(You can also contact Health Advocate 24 hours a day, seven days a week to get started.)
Fight the Flu
Early fall is the time when flu activity generally starts. It's important to start taking steps to protect yourself, coworkers, and loved ones from catching the virus, which can be life-threatening for some people. Learn what health experts recommend on the Health Advocate Blog.
Health Advocates Help You
Find the right doctors, hospitals and other healthcare providers; expedite appointments
 
Explain complex medical conditions; research and locate the latest treatments
 
Coordinate care and schedule follow-up visits; facilitate second opinions; transfer X-rays and medical records
 
Arrange specialized treatments and tests; answer questions about results, treatment options and prescribed medications
 
Clarify benefits including copays; help facilitate access to appropriate care
 
Offer personal contact with nurses to support treatment decisions
 
Resolve insurance claims; negotiate billing 
 
Help locate eldercare service
Negotiations for uncovered medical or dental bill with a balance of $400 or more 
 
Use of critical pricing trend information 
 
Easy-to-read Savings Result Statement that summarizes negotiation outcome 
 
Provider sign-off on payment terms and conditions 
 
Quick-Pay Fund available in applicable instances 
Retirees transitioning to a new health plan
 
How to enroll in Medicare; dependents under 65
 
Clarify Medicare Parts A, B, D and supplemental plans
 
Locate eldercare services that fall outside traditional healthcare coverage
 

Assist with the transition from traditional insurance to Medicare HMO
Help locate providers and services, schedule appointments for medical tests, specialists or second opinions

Clinical experts answer questions about diagnoses, test results, medications and treatment options

Advocates find in-home care, special day camps, group homes and school-and community-based services

Get help to locate autism-spectrum disorder-friendly doctors, dentists, hair dressers and leading treatment centers