Sleep Resources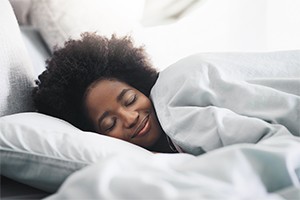 Sufficient sleep is a known factor in good health and wellbeing. Yet, according to a study by the Centers for Disease Control and Prevention (CDC), more than one-third of American adults are not getting enough sleep on a regular basis. The good news is it's possible to get the rest you need. Health professionals can diagnosis and treat a wide range of sleep disorders, from insomnia to sleep-walking to surviving a snoring partner. 
Columbia Doctors Sleep Resources
The importance of sleep for children and adolescents is now well recognized. If your child is having a problem with sleep, early diagnosis and treatment can improve many important health and developmental issues, including behavior, memory, academic functioning, mood, and long-term health.
Our Pediatric Sleep Disorders Center is dedicated exclusively to the care of children and adolescents who have sleep problems. 
Conditions Treated
Obstructive sleep apnea
Central sleep apnea or hypoventilation
Insomnia (sleeplessness)
Parasomnias
Night terrors
Sleepwalking (somnambulism)
Excessive daytime sleepiness
Sleep schedule abnormalities
Restless legs syndrome
Behavioral sleep problems
Services
Sleep Consultation
Sleep Laboratory
Polysomnogram
Multiple sleep latency test (MSLT)
Complex respiratory disorder evaluations
Locations
To make an appointment at any of our locations call 212-305-2406.
The Sleep Clinic and Sleep Lab
NewYork-Presbyterian/Morgan Stanley Children's Hospital
3959 Broadway, CHC 7-701
New York, NY 10032
Westside Sleep Clinic
ColumbiaDoctors Westside 
21 West 86 Street
New York, NY 10024
The Sleep Clinic and Sleep Lab 
32 Strawberry Hill Ct, Suite 11
Stamford, CT 06902
At Columbia Otolaryngology, we understand the frustration and health risks that come with having a sleep problem such as sleep apnea or snoring. We will work closely with you to understand and treat your particular sleep issue, so you can get the rest you need. 
We take a multi-disciplinary approach to all sleep disorders to obtain the information we need to find the right treatment for you.
Our Expertise
Sleep apnea
Snoring
Insomnia
Restless leg syndrome
Treatment Options
Snoreplasty
Somnoplasty
Turbinectomy
Nasal CPAP and Bi-level PAP
Oral mandubular advancement device
Uvillopalatopharyngoplasty (UPPP)
Maxillomandibular osteotomy
Call to Make an Appointment
Adult: 212-305-8555
Pediatric:212-305-8933
Columbia Otolaryngology offers both midtown and uptown Manhattan locations.
Our experienced neurologists and specially-trained sleep disorders team utilize various testing modalities to effectively diagnosis and treat a wide range of both common and complex sleep disorders. These tests can be divided into two categories:
In-Center Sleep Testing
Polysomnography (Sleep Test)
Video-EEG monitoring
Multiple Sleep Latency Testing (MSLT; "Nap Test")
Maintenance of Wakefulness (MWT)
Polysomnography with Titration
Dim Light Melatonin Assay (DLMO)
Out-of-Center Sleep Testing
Home Sleep Test
Home Sleep Test with EEG
Actigraphy
Sleep Diary
Make an Appointment
Call 646-426-3876 (646-42-NEURO), Monday-Friday, 9 a.m. - 5 p.m.
Location
Columbia University Irving Medical Center
The Neurological Institute of New York
710 West 168th Street
New York, NY 10032
Sleep Tips
Make sleep a priority
Give your brain a break from phone, computer and TV screens before bedtime
Find your magic number: Go to bed 15 minutes earlier each night until you wake up feeling refreshed, then stick with that bedtime
One more stat: More than 90% of Americans attribute their mattress to a good or bad night's sleep—evaluate yours.
Go to the Office of Work-Life's Sleep Health page for more.
Videos
---
Difficulty Sleeping